Afbeelding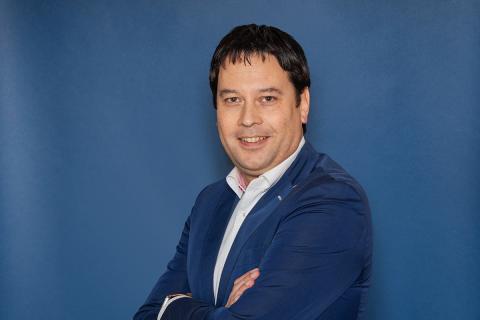 Our colleague Ruben has the floor in the first 'In the spotlight' of 2022. Each time it is a different colleague's turn. This time, Ruben explains that you can also find your way in the Business Intelligence team with an IT background.
Who are you?
My name is Ruben van Vliet. I've been working at Districon since 2018 and I'm part of the Business Intelligence team of Districon Solutions. Unlike most of my colleagues, I do not have a background in logistics or operational research, but in IT.
During my study, I did "flirt" a bit with the logistics domain. Subjects such as Supply Chain Management and Simulation, were the basis for a logistic component in my graduation research. I started working on the topic dynamic pick locations in a warehouse, but of course from an IT perspective.
After working as a developer for a few years, I ended up in the logistics sector after all. I concluded that I didn't want to be a fulltime developer. I was looking for a place where I could fulfill multiple/different roles. By chance, I discovered Districon who, at the time, were looking to broaden their knowledge in the BI team. After a meeting or two, we concluded that my background and interest in data and logistics could be a good match between Districon and myself. And so my adventure as a consultant at Districon began.
My experiences
In the past few years, I have been involved in different BI projects for several major (GrandVision, Heineken, Syncreon) and smaller companies, where the projects vary widely. While one only wanted insight into his own data, the other wanted insight into the entire supply chain. Another wanted to improve the data availability and yet another wanted to extract new insights from its existing data.
The roles I fulfill within my position vary widely, and are of course related to the questions, wishes and type of projects. If necessary, I also fulfill the roll of developer, next to the traditional roles of a BI consultant. Developing custom visualizations, adding new functionality; an API for on-demand reloading of data, forecasting methods, visual exports of data, etc. and the development of custom user interfaces and integration with other systems are therefore also possible. As a result, data can not only be converted into knowledge and wisdom, but the solution can also better match the wishes of the user.
Future vision
Admittedly, I am not the logistics expert, like many of my colleagues at Districon are. However, digitization within logistics has been going on for quite some time and that data plays an important role. This role will only increase in the future. I will never forget my first day of my graduation research, where my supervisor told me that paper order picking still was common. Well, that's been a while ago…, but at the same time the iPhone was also common. Fortunately, a lot has changed since then.
Within logistics, data and the solutions that make this data accessible, are indispensable. Visualizing data alone, is no longer enough. The amount of data is constantly increasing, the questions are becoming more complex and the demand for predictive analytics continues to increase. All to be distinctive and more efficient.
Which colleague would you like to be in the next spotlight?
I would like to invite my colleague Olaf Witsen, to write the next spotlight. He has been part of the Solutions Team since 2019. Olaf focuses on optimizing processes within logistics environments. I am very curious what challenges he faces and how he solves them.