Afbeelding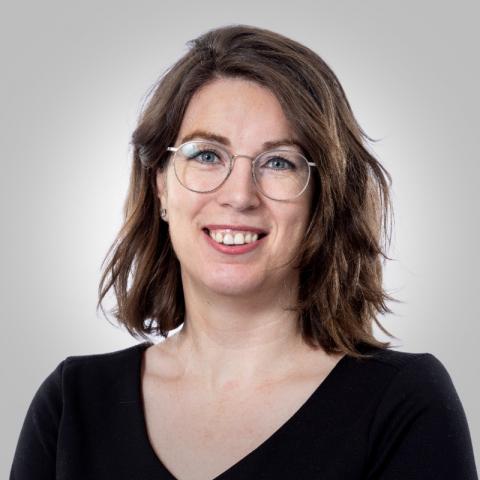 Who are you:
Hello everyone! I am Lynn Hoendervanger, and I am a business case consultant with Royal HaskoningDHV|Districon. I have been working at Royal HaskoningDHV (short: RHDHV) since the beginning of 2021, joining the Districon group after the merger last year. In my role I work hard to solve business, strategy, and financial questions our clients face in both their operations and when making investment decisions. Before I started at RHDHV, I finished my PhD in Quantum Physics and worked as a strategy consultant and investment analyst.
I live in the middle of Amsterdam and in my spare time I like to enjoy everything the city has to offer, such as the museums, concerts, and restaurants. Also I am a big reader, I enjoy mostly fantasy, SF and mystery stories.
My experiences:
One of the most enjoyable projects I have done here has been helping with the redevelopment of industrial areas previously used by a refinery on the island of Curacao. This project really highlighted the strength of RHDHV when we field multidisciplinary team. In this project I worked alongside environmentalists, lobbyists, infrastructure specialist, port specialists, economists, and business developers to produce a holistic and pragmatic approach for the redevelopment. I am very excited to see our plan come to fruition in the coming decade.
What drew me in to applying at RHDHV at first and what has kept me here over the years was the chance to get closer to the actual action, to seeing investment euros at work. In previous roles I usually worked on more theoretical business problems, so to speak, but with our current clients we build the things I make a business case for. This has been super exciting, and it really makes my see the value of the work I am doing. Furthermore, our proactive approach to sustainability issues (Enhancing Society Together!!) is very inspiring.
Of course, with the addition of Districon, a whole new range of possibilities including analytics and supply chain projects have opened for me and my team. It has been great being part of a true consulting community.
Vision of the future:
For myself, I see a future with many more interesting projects and personal growth. As a company I hope we continue to Enhance Society Together and I am excited to be a part of a more sustainable future. See also:
https://www.royalhaskoningdhv.com/en/newsroom/blogs/2023/maximising-value-the-key-to-investment-success
https://www.royalhaskoningdhv.com/en/newsroom/blogs/2023/unlocking-capex-value-reducing-opex-for-future-success
https://www.royalhaskoningdhv.com/en/challenges/resilience/delivering-excellence-in-manufacturing-and-supply-chain-operations/lead-with-sustainability?utm_source=linkedin&utm_medium=organic_social&utm_campaign=Light_Industry&utm_content=Article#Download
The next spotlight:
I would like to nominate Jop Kremers for the next spotlight. Jop did his Master thesis in the Royal HaskoningDHV Business Case Team before joining Districon. I am very curious to hear about his experiences in his first year on the job!