Afbeelding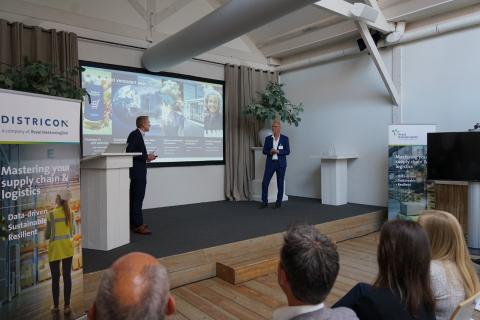 How to organise and manage your logistics chain in a sustainable and resilient way? This question was addressed during the Districon seminar of last week at De Oude Magazijn, Amersfoort.
An interactive networking session during and after the seminar promoted more lively discussion, learning, and sharing of essential insights.
Find out more about our supply chain & logistics services on our website.