Afbeelding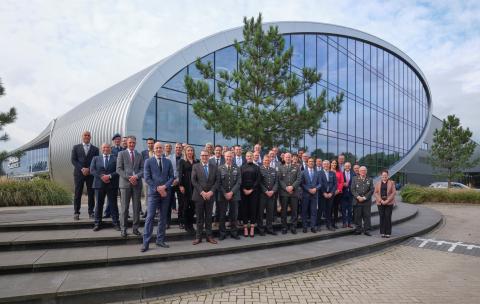 We are very proud to share this news.
On October 3rd., Rhenus Contract Logistics and the Ministry of Defence have signed an agreement for the construction of a logistics centre in Soesterberg.
Over the past 2 years, Remco de Zwart and Ilona van Vliet, together with Rhenus Logistics, DOKVAST B.V. and Heembouw, have been working on the development of the new Distribution Centre for the Ministry of Defence. 
Read the full article here (published in Dutch).